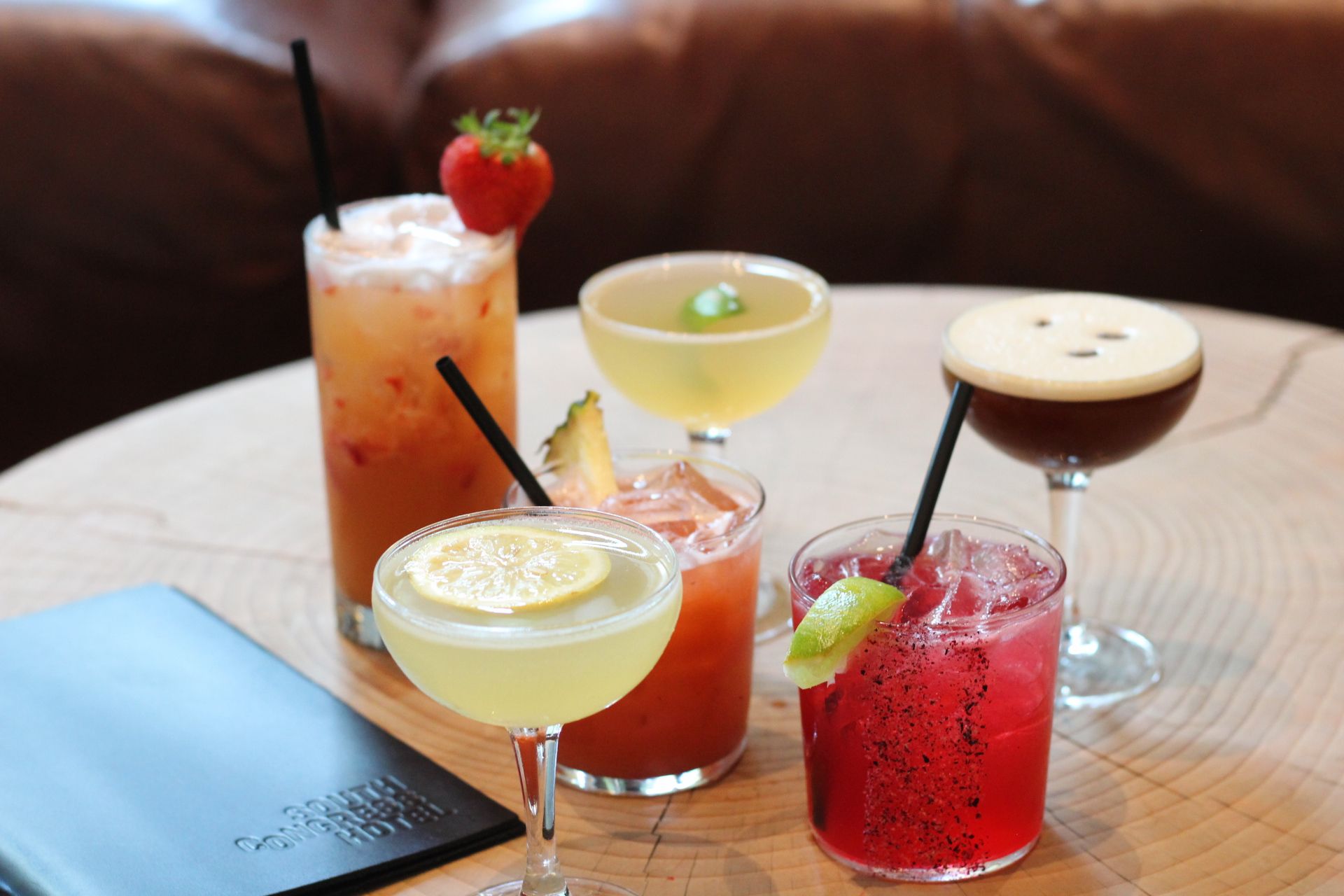 LOBBY BAR HAPPY HOUR
Skip the rush, and settle in for a happy hour where you can sit back + wind down the day. Join us for Sound Service Monday through Thursday, 6-8p, featuring half-priced signature cocktails like hibiscus margaritas, espresso martinis + more alongside snacks from the Café No Sé kitchen.
Relax + enjoy while a rotation of Austin's finest DJs spin now and thens for the here and now.